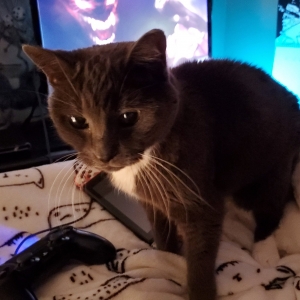 Now,in the aggregateRanking
Name

Kitty

Sex

♀

Birthday

2004-12-14

Address

yelling for treats in the kitchen

Likes

the smell and taste of strawberries, winter jackets that are not her own

Dislikes

stray cats that look into our windows because this is her territory!
これはキティです。
this is kitty. she is very old but spry for her age! she also tries to trick everyone into getting a second helping of food in the morning... the most mischievous cat I have ever known.
---
Featured cat star.